Ever Widening Adoption of Open Source Ways
16/06/2016 @ 7:30 pm

-

11:00 pm
For our adventures across ideas and ideals tonight, we have:
Is it "OSS", "FOSS", "FLOSS", "F/LOSS", "F/L-OSS", or "copyleft"?
Or the complete freedom of the "commons" or the "Public Domain"?
What do we mean by being "open" or "open source"?
What else might be meant?
But regardless of all the surrounding jargon, does all this "openness" stuff work? Usefully?
In our strange times of 'Brexit' and extreme-capitalism and Dawkins' "Selfish Gene", and a little Zen: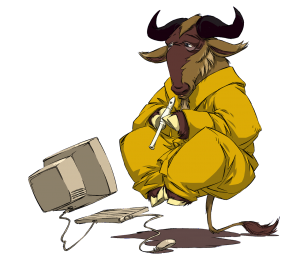 Please come along to share some open ideas and happenings for how various areas in and far beyond the world of IT are being made cooperatively better, for something better for everyone all around.
All at our usual 7:30pm Organ Grinder venue.
(We are the easily identifiable group with electronics and penguins somewhere near a power supply. We may move up to the function room if things get busy. Just ask the friendly bar staff!)
All welcome 🙂
Talk notes
Some key example links are:
And there is BrewDog Went FLOSS!
… And lots more! Phew!! 🙂
1 comment to Ever Widening Adoption of Open Source Ways