Bitcoin and what Nxt
17/03/2016 @ 7:30 pm

-

11:00 pm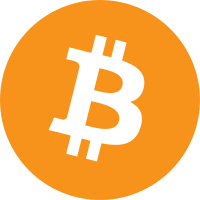 Or how to monetize your bits? 😛
What is Bitcoin?
How does it work?
Why?
And what and why for "NXT"?…

We are honoured with some informal insights from our speaker Neal for what comes next for some parts of cryptocurrency.
But can it buy us all a round of drinks?… Come along to find out!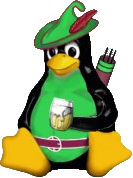 All at our usual inspirational and convivial venue! (As is detailed below, 7:30pm meetup.)
All welcome,
See ya there 🙂
Further details:
"Nxt" is the platform for the "NXT" currency.
The future of Nxt is actually in the balance at the moment and there's a forum bunfight going on at nxt-2-0-design over the direction to take with Nxt 2.0. The lead developers (Jean-Luc and Riker) want to reduce the main Nxt blockchain to a 'child chain' and create a new main chain, with the focus on having one new main chain and potentially many child-chains. Interesting, yet scary stuff for those of us who have a few NXT coins!
We'll go through an informal chat about how blockchains work, with a brief demonstration of a Bitcoin lite wallet and the Nxt wallet.
4 comments to Bitcoin and what Nxt
The Bitcoin block reward halving is almost upon us, chaps!

For those that don't know: Satoshi engineered a reward halving into the protocol, which reduces the reward of mining the next block by half every four years. This is to ensure that there will eventually only ~21 million Bitcoins in existence, which will occur in or around about the year 2140 I believe.

The current reward for finding a block is 25 BTC and that is due to reduce to 12.5 BTC next month. Ther is a countdown timer to the reward halving here:

The already crazily speculative world of cryptocurrency has gone wild recently: some thinking that the price of Bitcoin will go "to the moon" next month. The more sensible option is that it will blip and return back to normal. But no-one really knows, such is the frontiersman nature of the crazy crypto world.

The recent speculative hype can be viewed here:

https://bitcoincharts.com/charts/bitfinexUSD#rg90ztgMzm1g10zm2g25zv

Cheers,

Neal.